Lesa is a dedicated fiber artist and takes great pride in handcrafting products from the fibers grown by our alpacas! Lesa has been spinning alpaca fiber for over 15 years. She has discovered and mastered different techniques in working with alpaca fiber and has fine-tuned methods in her own ways to produce many unique handcrafts.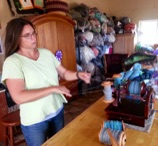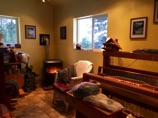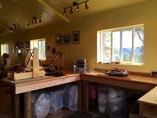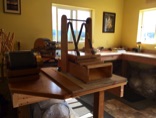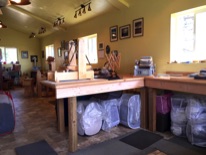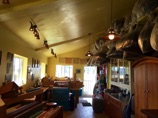 Call to Schedule a Visit!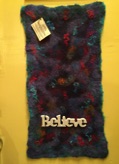 Fiber laid out on table ready for soap and water and lots of rubbing to felt everything together.
Finished & currently hanging in studio


We invite you to take a personalized class to learn felting techniques or how to spin your own yarn. Contact Lesa for info and to schedule your class today!
You're welcome to stop by and visit! Bring your spinning wheel and knitting projects and enjoy some studio time while you relax at Far Far Away Ranch.