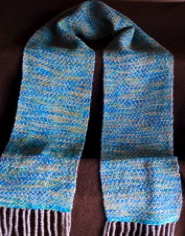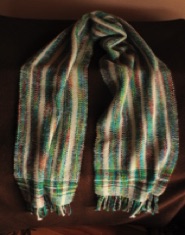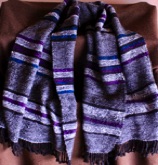 Lesa creates each of these weavings in her fiber studio on the ranch and loves seeing her handspun yarns come to 'life' on the loom!
Completely handcrafted from shearing/processing the fiber grown by our alpaca herd, spinning the fibers into yarn and then weaving beautiful alpaca cloth on the loom to create these treasures. Finishing touches include twisted fringe and a final wash.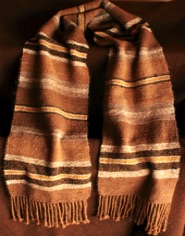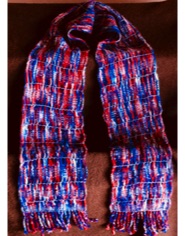 Each weaving made using our handspun alpaca yarn!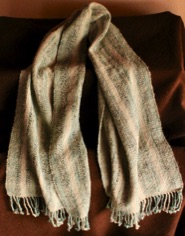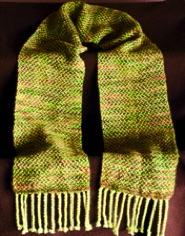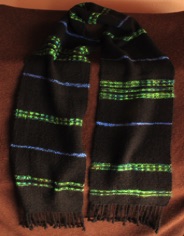 Brown with black/grey/white/yellow stripes
67" x 10" plus 5" fringe
Tan with Green
63" x 7.5" plus 5" fringe
Yellow with Multicolor fall colors (brown/green/red/orange)
65" x 8" plus 5" fringe
Black with
green/blue stripes
70" x 9.5 plus 4" fringe
White with Multicolor
(green, blue, red,/brown)
76" x 11.5" plus 4" fringe
Red/White/Blue with grey
69" x 7-1/4" plus 4" fringe
White with white/green
67" x 18" plus 4" fringe

Visit the Motor-In Moscow Farmers Market to purchase our weavings and other handcrafted products online
Online store open Tuesday 9am - Thursday 9am each week through the end of October
Pick-up available every Saturday in Moscow, ID at city hall parking lot
(email us to arrange USPS shipping if needed)
New weavings will be added throughout the summer!
Below is a sampling of our homemade scarves and wraps!